Menzerna Fast Gloss FG500 is a new compound from Menzerna for quick removal of 1500 grit sanding marks. FG500 is the most agressive compound in the Menzerna range for use with wool and foam cutting pads.
Unlike old heavy cutting compounds, Menzerna FG500 is non-gritty with a good working time. The smooth formula produces less dust and more cut.
FG500 is suited for all paint types including Ceramiclear by random orbital or rotary polisher.
CUT: 10/10
GLOSS: 5/10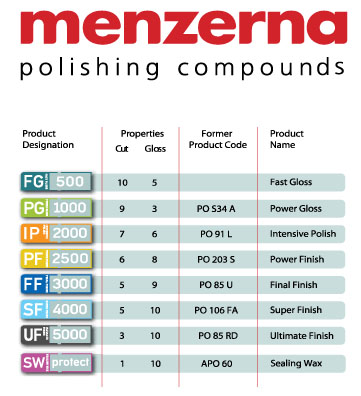 Product Reviews
There is currently no review for this product.




Write a Review for this Product
You must login or register to post a review.