Menzerna Powergloss PG1000 (formerly POS34A) is a heavy cutting compound for removal of up to 1500 grit sanding marks, scratches and overspray.
Powergloss is a low dusting formula that is quite agressive yet requires minimal polishing on some finishes.
Powergloss PG1000 is suitable for all paints, including Ceramiclear by random orbital or rotary polisher.
CUT: 9/10
GLOSS: 3/10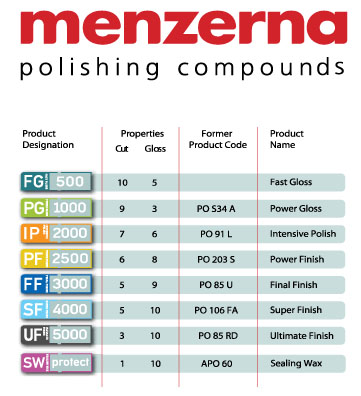 Product Reviews
There is currently no review for this product.




Write a Review for this Product
You must login or register to post a review.